Koch Media ha oggi annunciato Capcom Home Arcade, una console plug and play dal design unico. Capcom Home Arcade presenta l'iconico logo a due colori di Capcom e offre una classica esperienza di gioco arcade in singleplayer e in multiplayer. Con 16 dei migliori titoli Capcom dell'epoca d'oro dei videogiochi arcade, i due stick ed i pulsanti a grandezza naturale permettono di giocare questi titoli oggi, così come in passato nelle sale giochi.

---
La nuova console plug and play Capcom Home Arcade è stata svelata!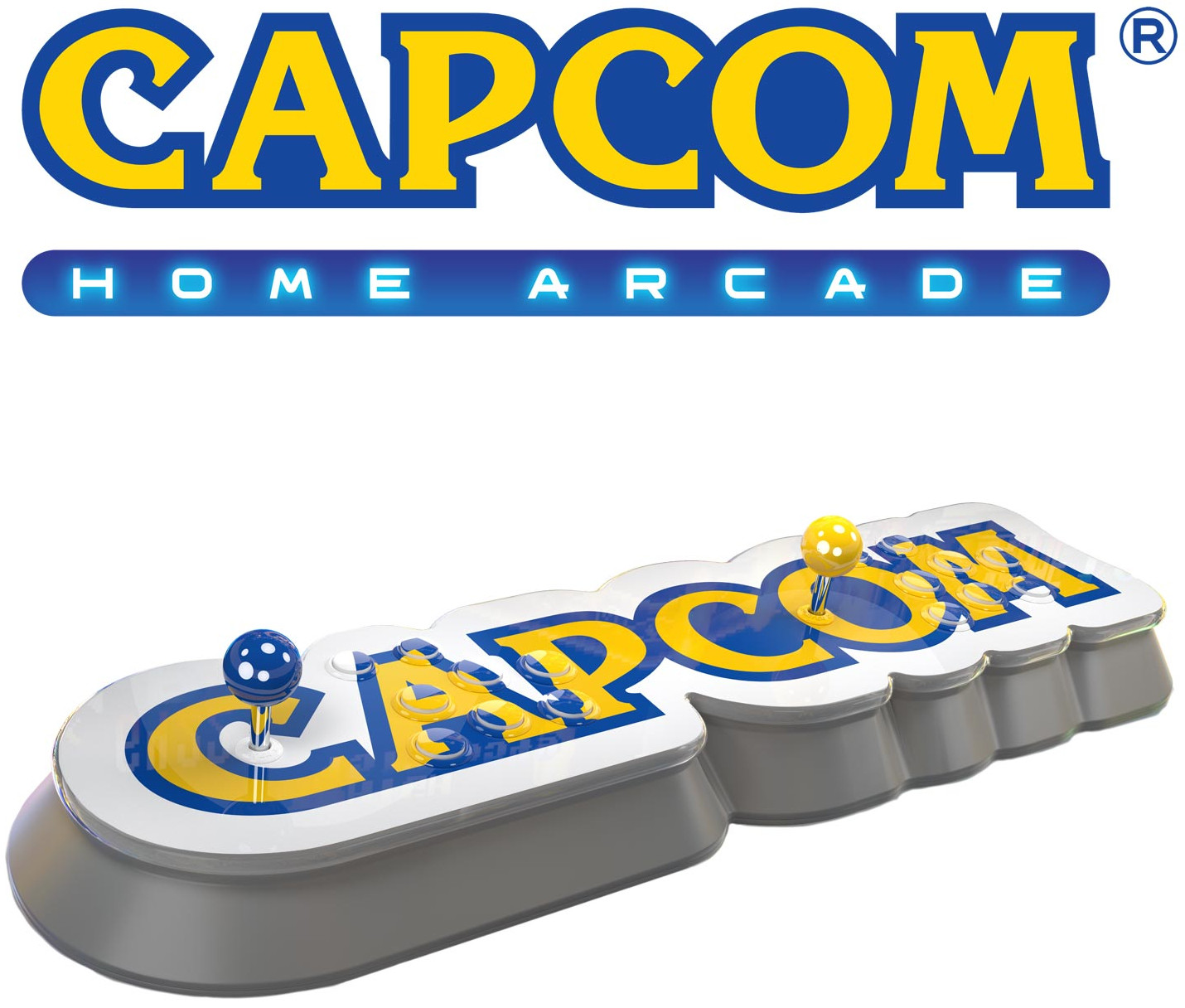 ---
UN'ESPERIENZA AUTENTICA
---
La console è caratterizzata da due Sanwa stick da competizione e da pulsanti che offrono migliori tempi di risposta, precisione e durata.
I 16 giochi preinstallati sono le originali ROM arcade di Capcom con emulazione fornita esclusivamente da FB Alpha e offrono un'esperienza arcade autentica e accurata.
---
GIOCA, COMPETI, COLLABORA
---
Supera qualche record in single player, fai squadra con un amico in modalità co-op o sconfiggi i tuoi amici in fantastiche battaglie. Carica i tuoi migliori punteggi direttamente sul tabellone Worldwide High Score Leader, connettendoti in WiFi alla Capcom Home Arcade, per gareggiare contro altri giocatori in tutto il mondo.
---
GIOCHI PRE-INSTALLATI
---
1944: The Loop Master;
Alien vs Predator;
Armored Warriors;
Capcom Sports Club;
Captain Commando;
Cyberbots: Fullmetal Madness;
Darkstalkers: The Night Warriors;
Eco Fighters;
Final Fight;
Ghouls 'n Ghosts;
Giga Wing;
Street Fighter II: Hyper Fighting;
Mega Man: The Power Battle;
Progear;
Strider;
Super Puzzle Fighter II Turbo.
---
La Capcom Home Arcade sarà disponibile il 25 ottobre 2019 in Europa, Australia, Nuova Zelanda, Medio Oriente e Russia.
---
---
Manguste E-Sports Teams