---
2K annuncia la prossima stagione MyTEAM per NBA® 2K21 su PlayStation 4, PlayStation 5, Xbox One, Xbox Series X|S, Nintendo Switch, Google Stadia e PC.

Continuando la struttura della stagione di debutto nella storia del franchise, la Stagione 5 – Age of Heroes presenta potenziamenti, progressioni, ricompense e molto altro ancora.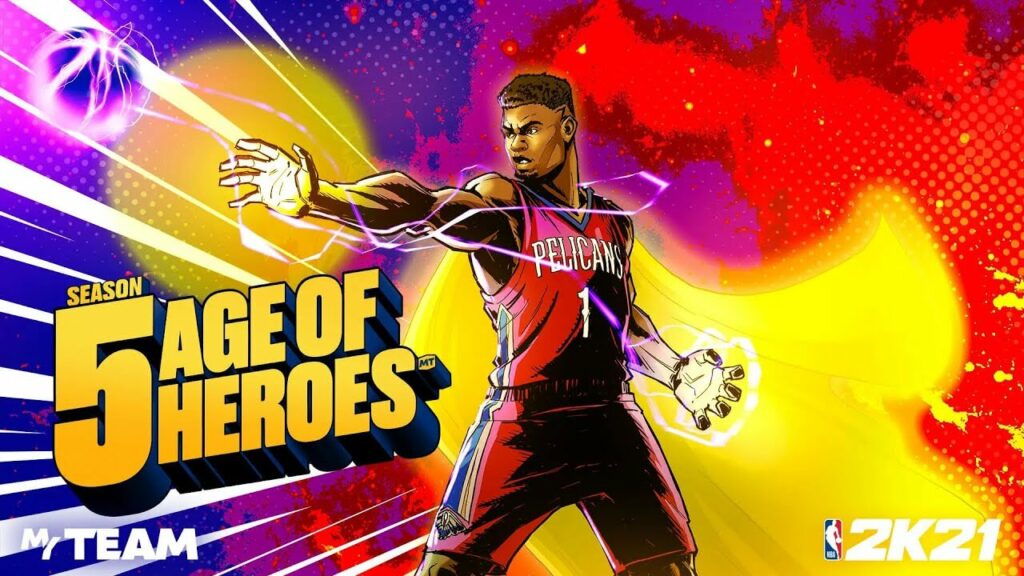 Tra i nuovi contenuti troviamo:
---
Costruisci il tuo personale Eroe: Evolvi Zaffiro Evo LeBron James in Diamante all'inizio della stagione;
Colleziona 30 nuovi eroi tra cui: Luka Doncic, Mitchell Robinson, Big Fella Shaq, Manu Ginobili e molti altri ancora. Completa la collezione per ottenere una speciale ricompensa;
Nuova ricompensa Livello 40: The Galaxy Opal Admiral – David Robinson;
Nuove Sneakers Jordan;
Nuovo "MyTEAM Limited Grand Prize": colleziona tutti e 5 gli Anelli per ottenere Galaxy Opal Pau Gasol;
Nuovi giocatori Exchange, inclusi Larry Legend e Khris Middleton;
Non c'è posto migliore per celebrare l' All-Star weekend che in MyTEAM; rimanete in ascolto per maggiori informazioni.
---
---
Manguste E-Sports Teams
---