---
Dopo aver vinto la Case modding update May 2019, la spettacolare scratch build denominata "Black Hawk", realizzata da Robert Butry in arte Mayhem Modz, ha vinto su bit-tech, la Mod of the Month April 2020 in Association with Corsair.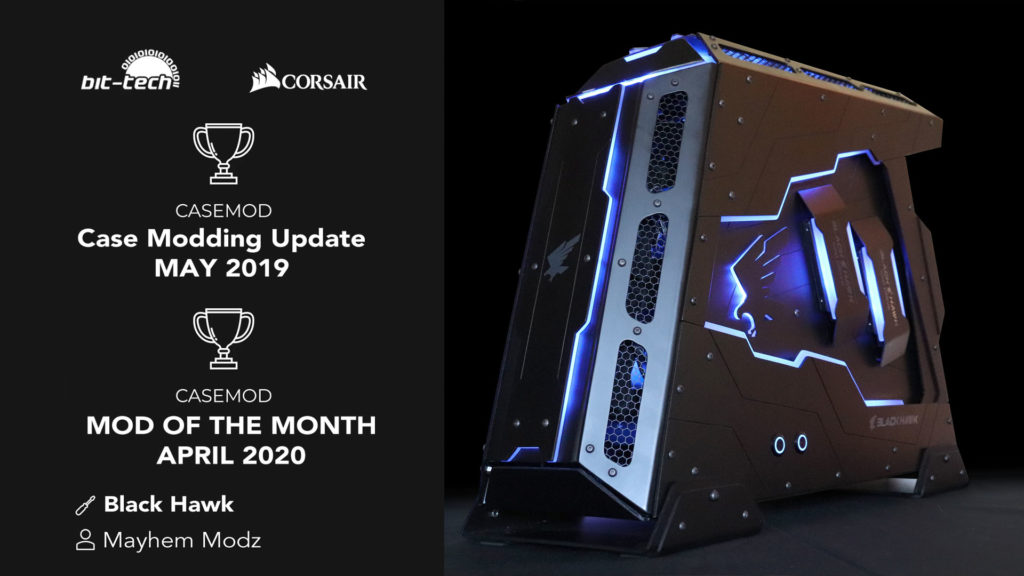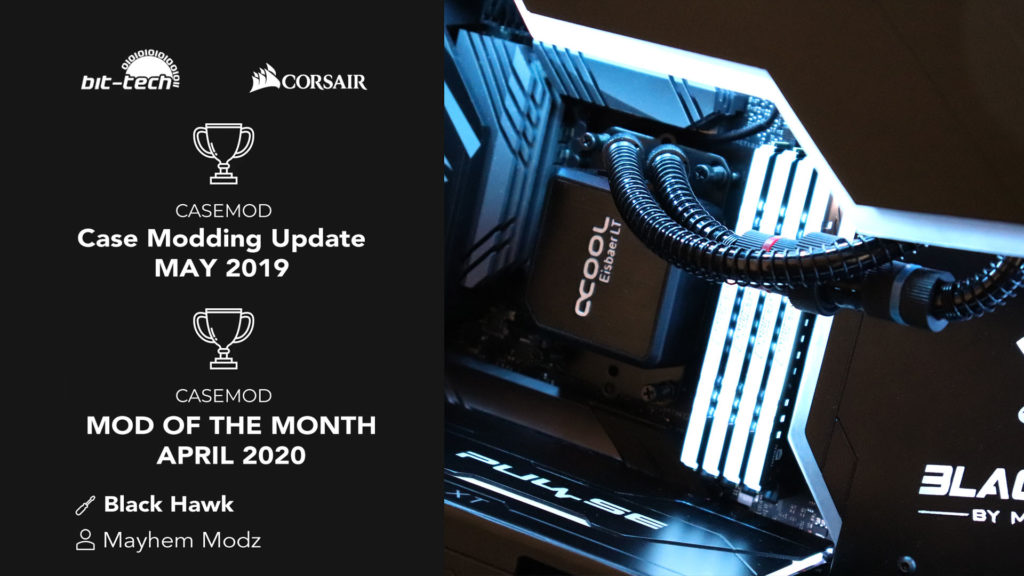 ---
Il progetto, che prevede la realizzazione di un case totalmente da zero, è stato forgiato completamente a mano, senza l'ausilio di alcun macchinario!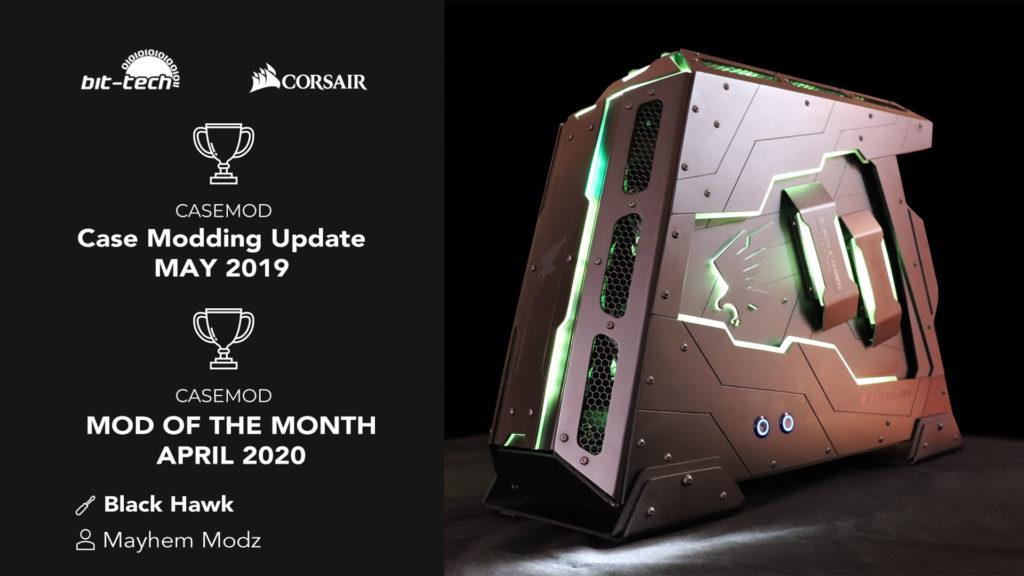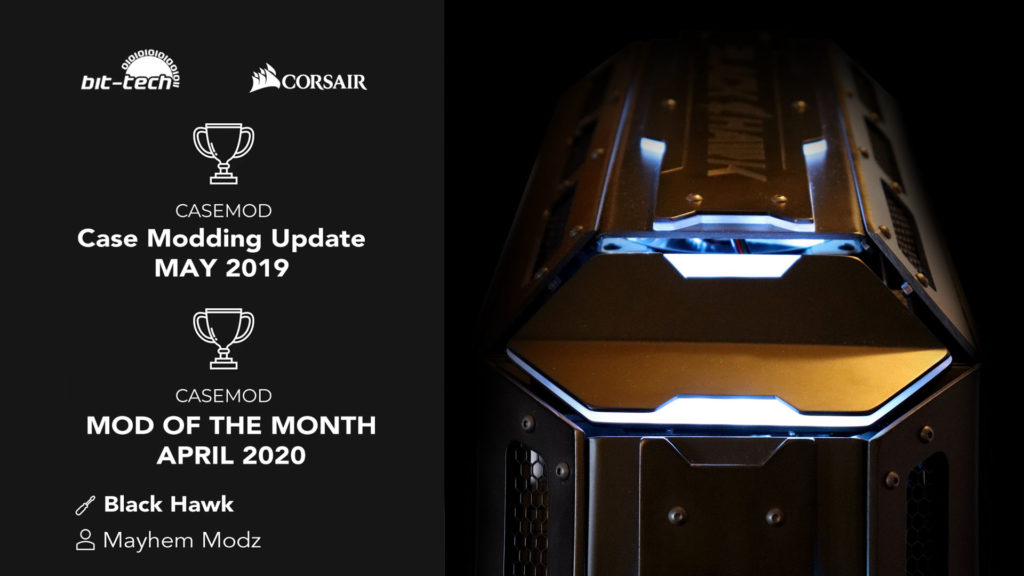 Non possiamo che ringraziare Alphacool, Crucial, PC Hunter, Phobya, SAPPHIRE e Sharkoon per averci fornito il materiale per il progetto di modding.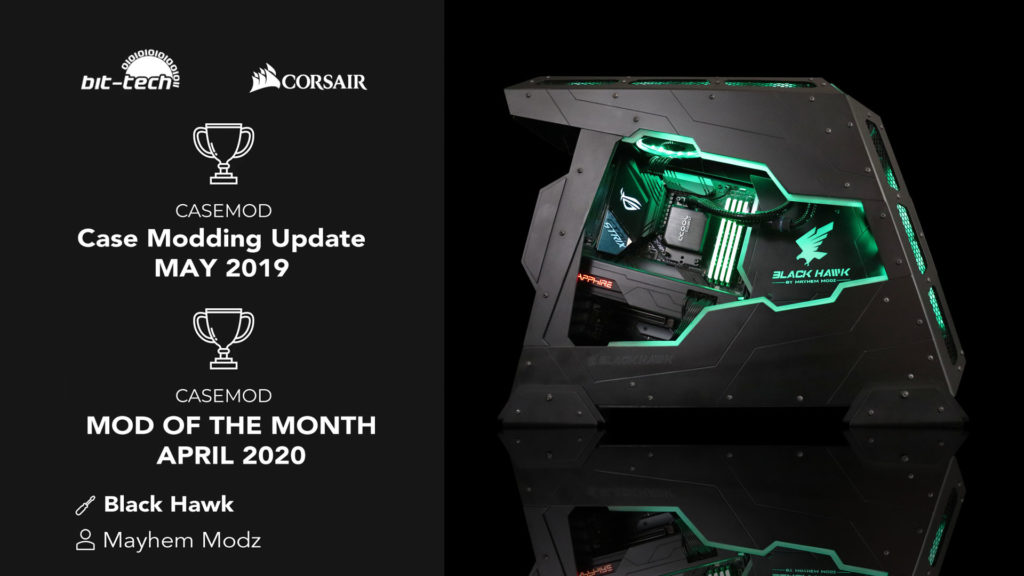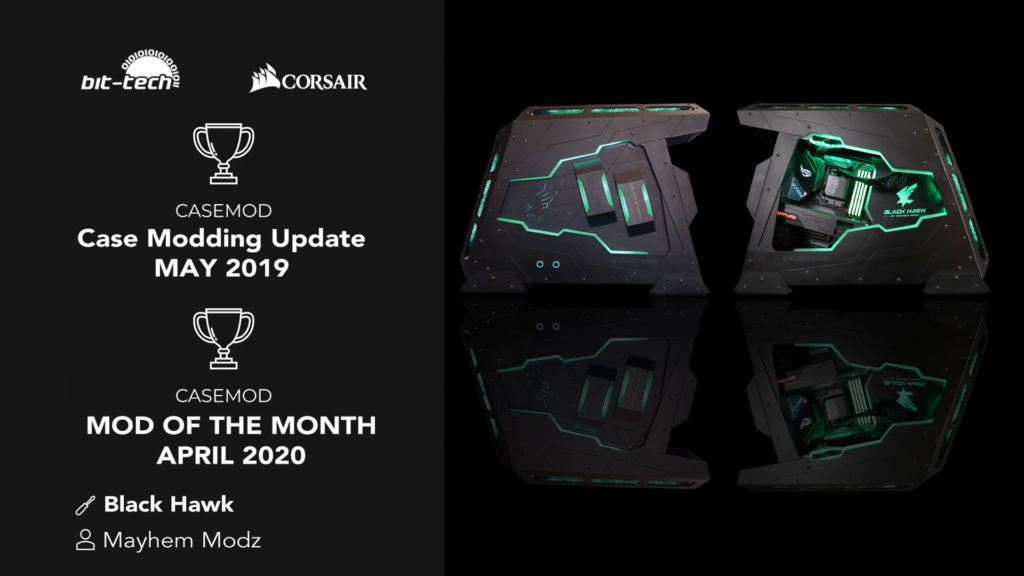 La realizzazione completa della scratch build la trovate al seguente indirizzo.
---
---
Complimenti Robert. Eccellente risultato!
---
HW Legend Modding Staff
---