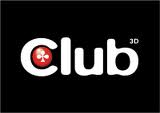 Club 3D azienda di livello mondiale è lieta di annunciare la sua nuova soluzione video Radeon HD 6870 Eyefinity 6, scheda video nata per l'estrema flessibilità ricercata dai videogiocatori professionali. Con i 2 GB di RAM GDDR5 e 6 mini DisplayPort, la Club 3D Radeon HD 6870 Eyefinity 6 fornisce un'incredibile campo visivo.
---
COMUNICATO STAMPA:
---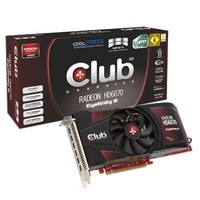 Dalla release della Radeon HD 5870 Etefinity 6 del settembre 2010, Club 3D è sempre stata attenta ai bisogni degli utenti che ricercano uscite video multiple. La Club 3D Radeon HD 6870 Eyefinity 6 possiede 6 uscite video, quando solitamente le schede video sono limitate a due.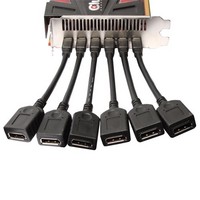 Con Eyefinity 6, gli utenti potranno ottenere l'esperienza panoramica con una singola scheda video. Con 2 TFLOPs di potenza, la Club 3D Radeon HD 6870 Eyefinity 6 riesce a gestire giochi in DirectX 11 con 6 display oltre la risoluzione di 1080p.
---

---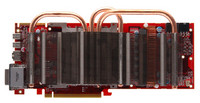 Il dissipatore Club 3D CoolStream offre alte performance grazie ad heatpipes che mantengono freschi i componenti, andando a surclassare i dissipatori standard. Con un design unico delle pale, la ventola ha un flusso d'aria maggiore riducendo il rumore.
---
Features:
---
La Club 3D Radeon HD 6870 Eyefinity 6 presenta le seguenti features:
Double slot form factor

;

1120 Stream Processors

;

PCI Express 2.1 x16 bus interface;

"Eye-Definition" graphics;

DirectX 11 support;

Programmable hardware tessellation unit;

OpenGL 4.1 supportUp to 24x multi-sample and super-sample anti-aliasing modes;

AMD Eyefinity multi-display technology

;

Display grouping;

Combine multiple displays to behave like a single large display;

UVD 3 dedicated video playback accelerator;

AMD HD3D technology

;

Stereoscopic 3D display/glasses support;

Blu-ray 3D support

;

Stereoscopic 3D gaming;

3rd party Stereoscopic 3D middleware software support;

AMD CrossFireX™ multi-GPU technology;

Cutting-edge integrated display support;

DisplayPort 1.2

;

Multi-Stream Transport;

21.6 Gbps bandwidth

;

Integrated HD audio controller

;

AMD PowerPlay™ power management technology;

Dynamic power management with low power idle state;

Ultra-low power state support for multi-GPU configurations

;

Unified graphics display drivers;

Certified for Windows 7, Windows VistaAMD Catalyst Control Center;
---
DiRT3 incluso:
---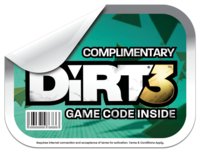 La Club 3D Radeon HD 6870 Eyefinity 6 contiene all'interno un coupon per il gioco DiRT3. Potremmo quindi giocare con più di 50 auto da rally, con più del doppio dei tracciati rispetto al precedente Dirt2. Dalle intense gare d'Europa a quelle di Africa e Stati Uniti dove le auto vengono spinte ai loro limiti, le abilità del guidatore verranno messe a dura prova.
Andrea F. Franchitti – Il_Metallurgico – HW Legend Staff