NVIDIA ha rilasciato i nuovi driver grafici GeForce Game Ready 441.12 WHQL, in grado di supportare al meglio i giochi Red Dead Redemption 2, Need For Speed Heat eBorderlands 3. I driver inoltre espandono la compatibilità G-SYNC anche ai monitor LG B9, C9 e E9 4K OLED.
---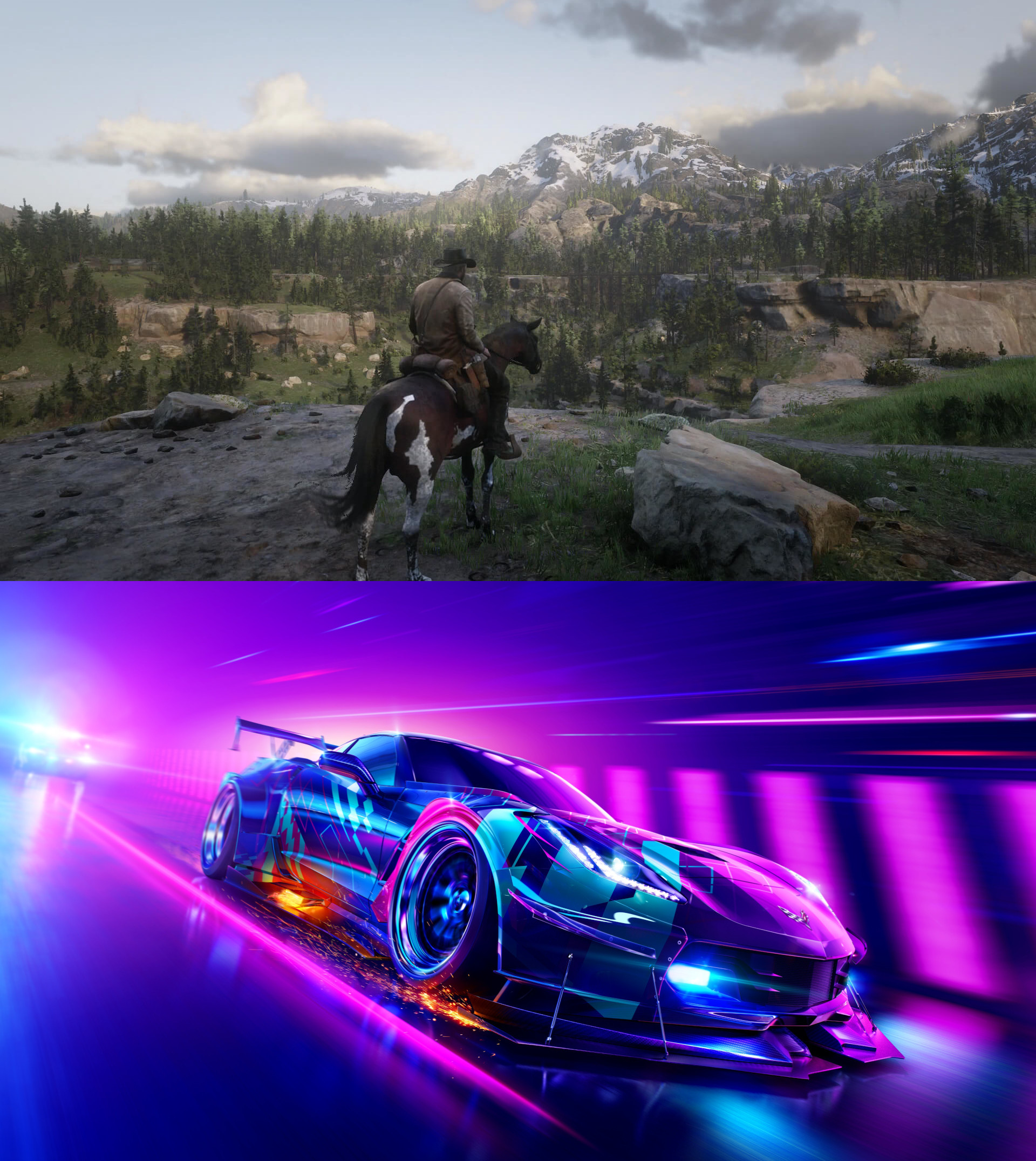 In Red Dead Redemption 2, NVIDIA sostiene che per giocare in Full HD con dettagli High ed ottenere oltre i 60 FPS, sia necessario disporre di una GeForce RTX 2060. Con la risoluzione di 1440 pixel e dettagli High, la scheda grafica consigliata è la RTX 2070 SUPER, mentre in 4K, con dettagli medio-alti, sarà necessario disporre di una RTX 2080 Ti, al fine di poter raggiungere i 60 FPS.
---
Game Ready Drivers provide the best possible gaming experience for all major new releases. Prior to a new title launching, our driver team is working up until the last minute to ensure every performance tweak and bug fix is included for the best gameplay on day-1.
Game Ready for Red Dead Redemption 2
The new Game Ready Driver provides the latest performance optimizations, profiles, and bug fixes for Red Dead Redemption 2. Read up on recommended settings and GPUs for Red Dead in our article here. The new driver also includes the latest optimizations for Need for Speed Heat and Borderlands 3.
New G-SYNC Compatible Monitors
The list of G-SYNC Compatible displays increases to over 55 options with the addition of the LG B9, C9, and E9 4K OLED TVs. Make sure to update your firmware first for the best experience.
---
I download dei driver GeForce Game Ready 441.12 WHQL, in versione solo a 64bit per sistemi operativi Windows 7, Windows 8, Windows 8.1 e Windows 10, li potete trovare sul sito di NVIDIA.
---
HW Legend Staff