Vulkan: Red Dead Redemption 2

Red Dead Redemption 2 è un videogioco action-adventure del 2018, sviluppato e pubblicato da Rockstar Games per Xbox One, PlayStation 4, Microsoft Windows e Google Stadia. Si tratta del prequel di Red Dead Redemption (2010) ed è il terzo capitolo della saga di videogiochi Red Dead, cominciata nel 2004 con Red Dead Revolver.
Il titolo è considerato dalla critica e dall'utenza come un capolavoro della storia videoludica. Il gioco ha ricevuto oltre 175 premi nella categoria Game of the Year. È, al 12 aprile 2020, con una votazione di 97 su 100, il videogioco più acclamato per Xbox One e PlayStation 4. Il 5 novembre 2019 è stata pubblicata la versione PC che insieme alla versione per Xbox One X e Google Stadia sono gli unici in grado a poter eseguire il gioco in 4K nativi.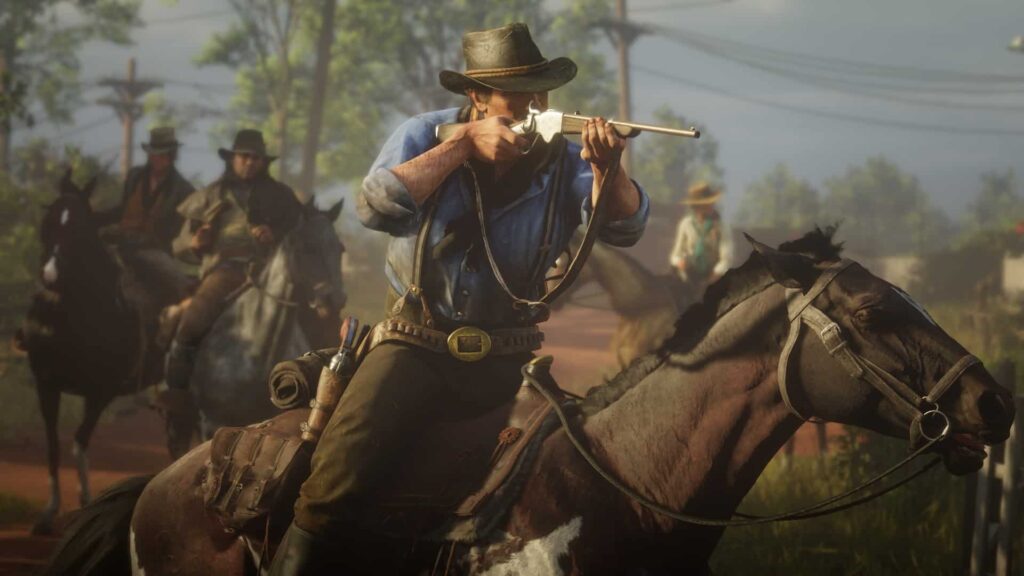 RDR2 è un gioco d'avventura e azione in prima e terza persona ambientato in un open world a tema western. Il giocatore impersona Arthur Morgan, un fuorilegge appartenente alla banda Van der Linde. Come i suoi compagni il protagonista dovrà provvedere al sostentamento del gruppo, contribuendo alle provvigioni dell'accampamento e alle casse della banda…
I test sono stati condotti con il benchmark integrato sfruttando le API Vulkan, usando i seguenti settaggi: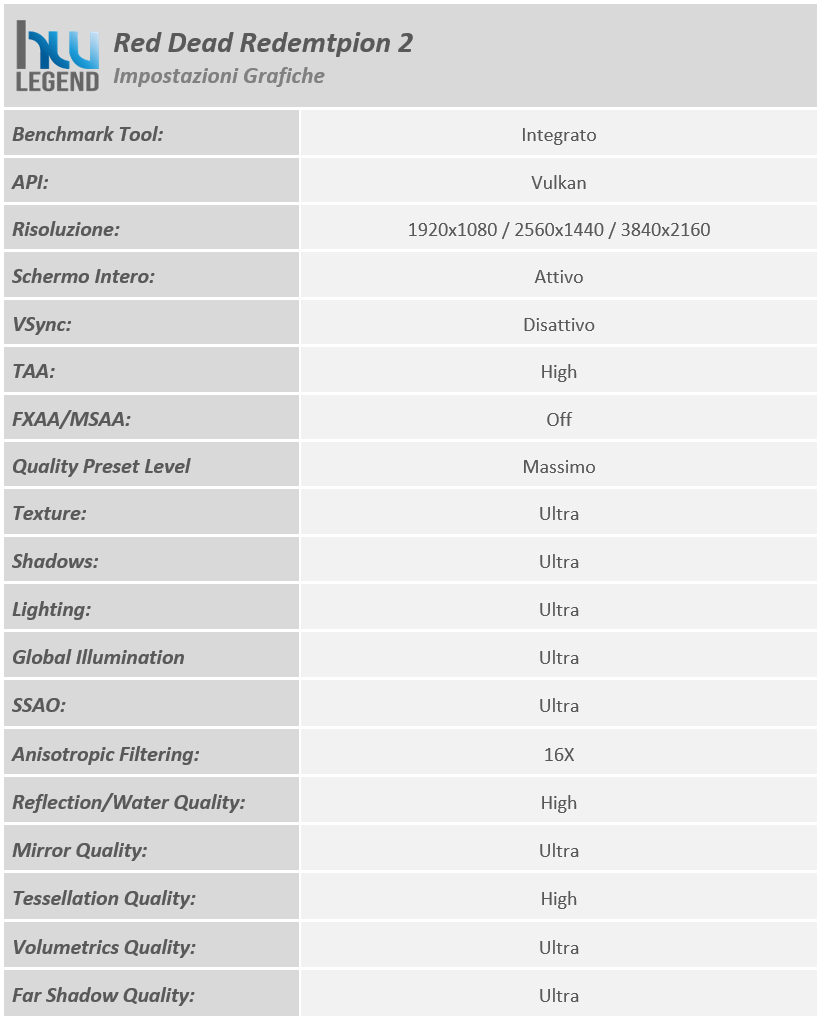 ---