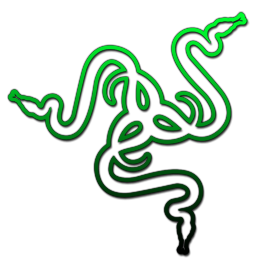 Razer presenta una nuova edizione del suo mouse per gamers, il DeathAdder Black Edition. L'ergonomia ricalca perfettamente quella del precedente Razor, ciò che contraddistingue questa versione è la colorazione, nero per i fianchi e il simbolo Razer, una tonalità di grigio opaco per il corpo del mouse.
Il mouse DeathAdder Black Edition è pensato per i gamers professionisti che desiderano le massime prestazioni.
Riassumiamo le caratteristiche del prodotto:
CARATTERISTICHE TECNICHE:
* 3500dpi Razer Precision™ 3.5G infrared sensor;
* Ergonomic right-handed design;
* 1000Hz Ultrapolling™ / 1ms response;
* Five independently programmable Hyperesponse™ buttons;
* On-The-Fly Sensitivity™ adjustment;
* Always-On™ mode;
* Ultra-large non-slip buttons;
* 16-bit ultra-wide data path;
* 60–120 inches per second and 15g of acceleration;
* Zero-acoustic Ultraslick™ mouse feet;
* Gold-plated USB connector;
* Seven-Foot, lightweight, braided fiber cable;
* Approximate size: 128mm (length) x 70mm (width) x 42.5mm (height).
Maggiori informazioni le trovate sul Sito Razer.
Saltano all'occhio la precisione di 3500dpi, la frequenza di 1000Hz, la regolazione della sensibilità On-The-Fly, la connessione USB placcata oro. Per ora vi è solo la versione per destrorsi, vedremo in seguito se Razer produrrà anche una versione per mancini come avvenne in passato per la prima versione.
Il prezzo d'acquisto è di 59.99€.
Davide S. – Raisorblade – HW Legend Staff