Test di Stabilità ed Efficienza

Di seguito riportiamo i grafici con i risultati di carico dell'alimentatore be quiet! Dark Power 12 1000W.
---
Carico linea +12V
---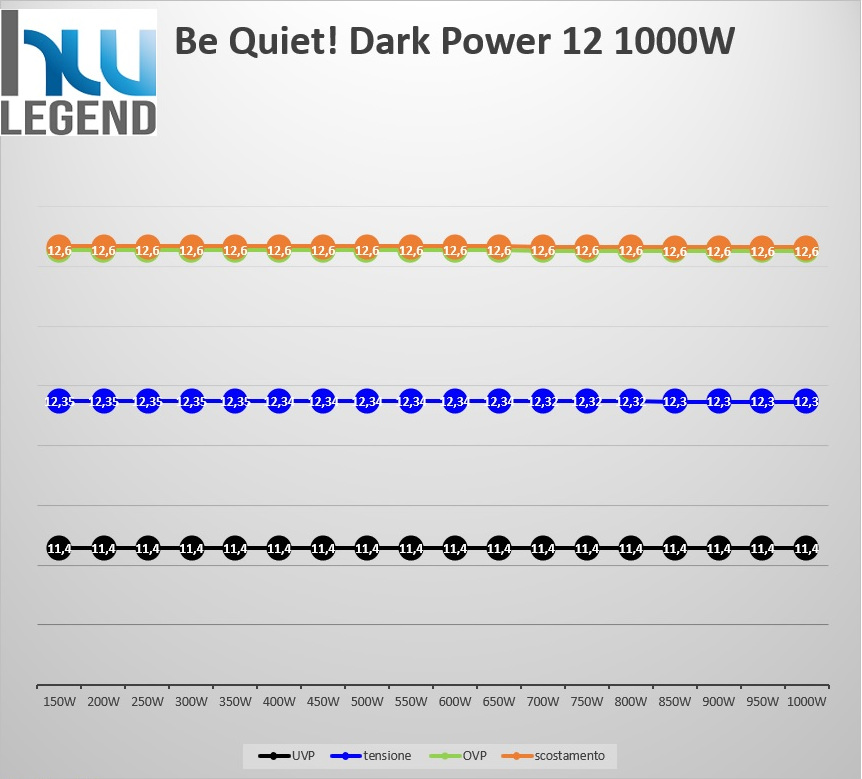 ---
Carico linea +5V
---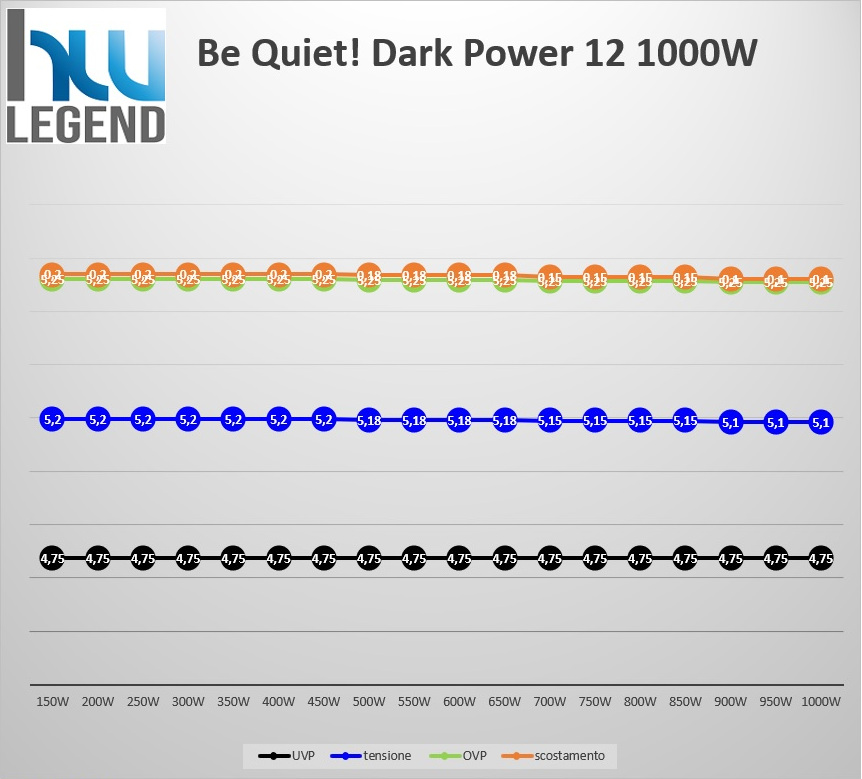 ---
Carico linea +3.3V
---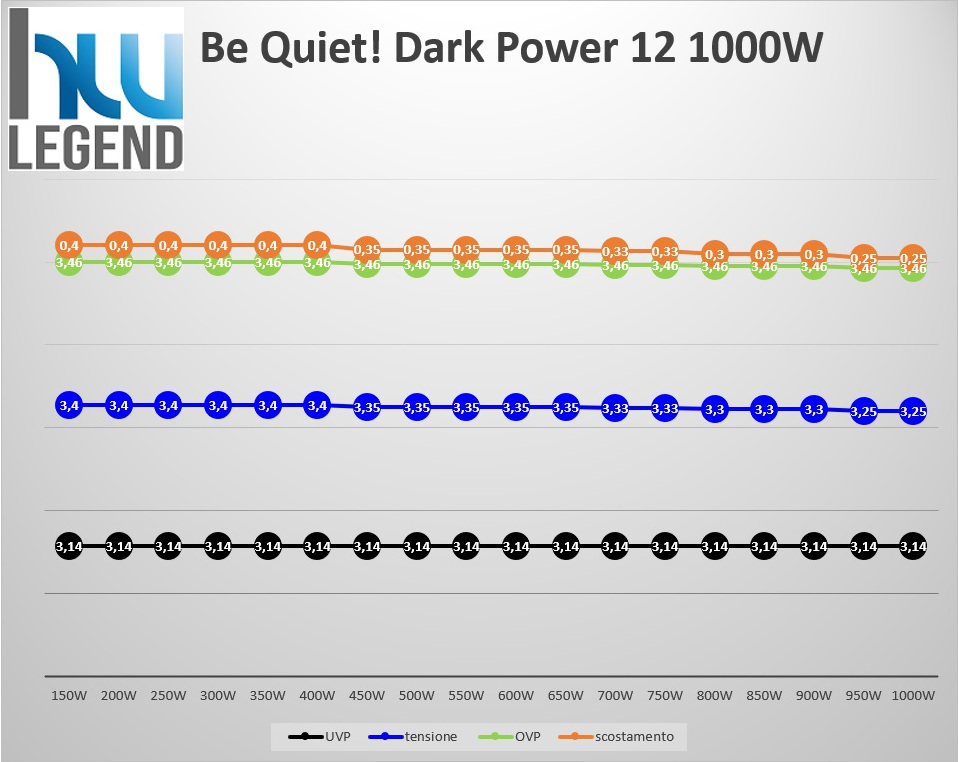 I risultati da noi ottenuti, mostrano chiaramente come l'alimentatore si comporta decisamente in maniera eccellente, facendo registrare risultati di tutto rispetto. Come possiamo chiaramente osservare dai grafici, la PSU Be Quiet! Dark Power 12 1000W è in grado di mantenere costante l'erogazione dei voltaggi sulle tre linee primarie di alimentazione.
Si tratta certamente di valori di prim'ordine che denotano gli ottimi componenti impiegati da Be Quiet! in questo alimentatore. Non possiamo che essere pienamente soddisfatti dei risultati da noi ottenuti. Non ci resta quindi che passare al test successivo e verificare la qualità del Dark Power 12 1000W in riferimento all'impatto acustico generato dalla ventola.