DX11: The Witcher 3 Wild Hunt

The Witcher 3: Wild Hunt è un gioco di ruolo di nuova generazione, creato dal team polacco CD Projekt RED, incentrato sulla trama e ambientato in un mondo aperto. L'universo fantasy del gioco ha una resa visiva sbalorditiva e la trama è ricchissima di scelte rilevanti, con vere conseguenze. Il giocatore interpreta Geralt of Rivia, un cacciatore di mostri che ha l'incarico di trovare un bambino il cui destino è al centro di un'antica profezia.
Geralt of Rivia è un witcher, un cacciatore di mostri professionista. I suoi capelli bianchi e gli occhi da felino lo rendono una leggenda vivente. Addestrati sin dalla prima infanzia e mutati geneticamente per dotarli di abilità, forza e riflessi di entità sovrumana, i witcher come Geralt sono una sorta di difesa "naturale" per l'infestazione di mostri che attanaglia il mondo in cui vivono.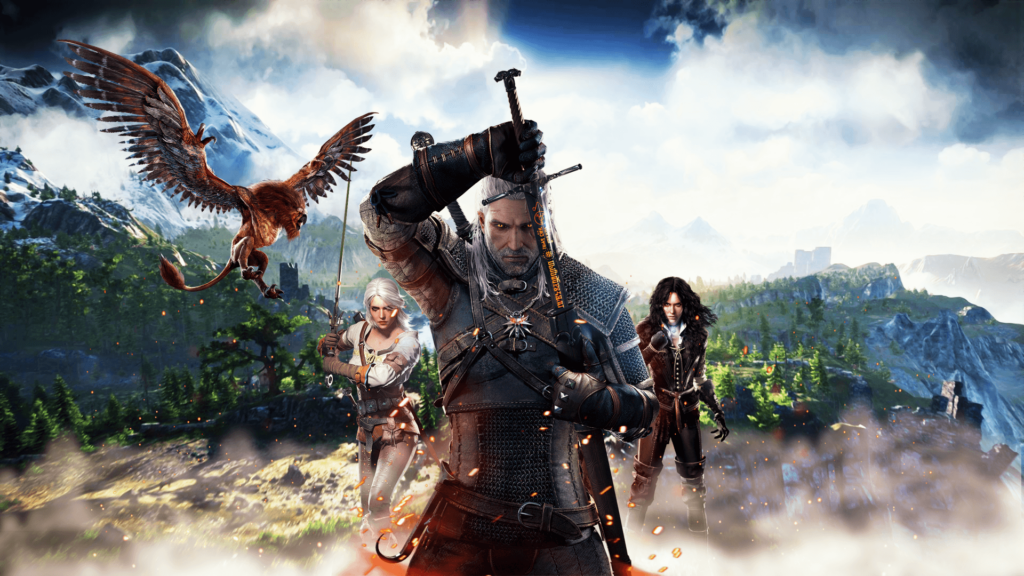 Nei panni di Geralt, ti imbarcherai in un viaggio epico all'interno di un mondo sconvolto dalla guerra che ti porterà inevitabilmente a scontrarti con un nemico oscuro, peggiore di qualsiasi altro l'umanità abbia affrontato sinora, la Caccia selvaggia…
I test sono stati condotti usando i seguenti settaggi: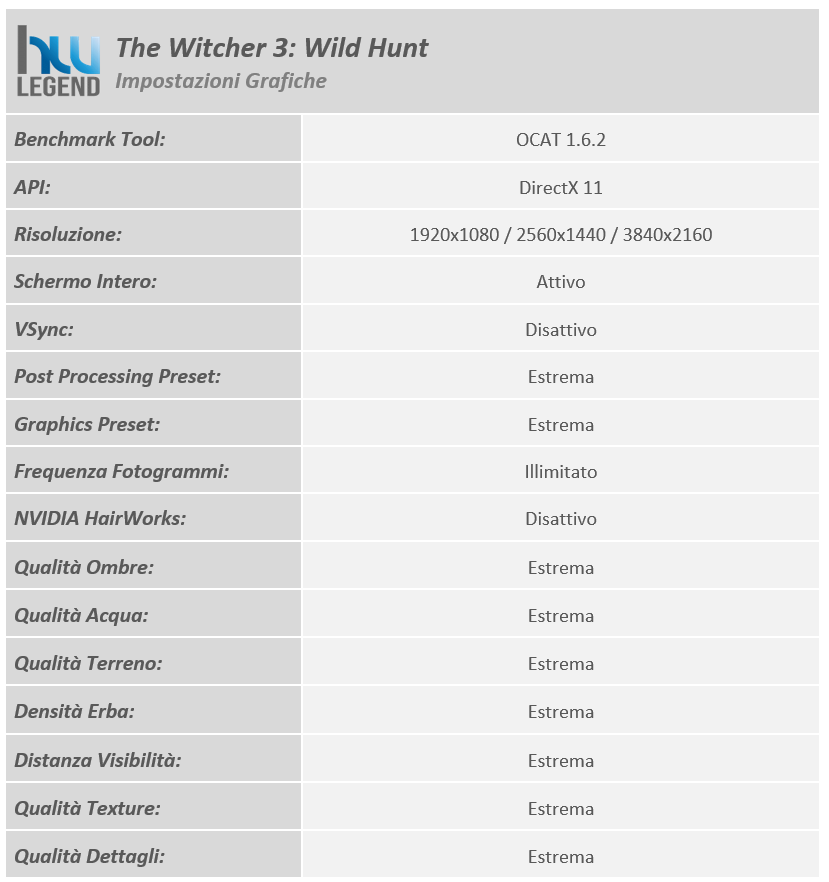 ---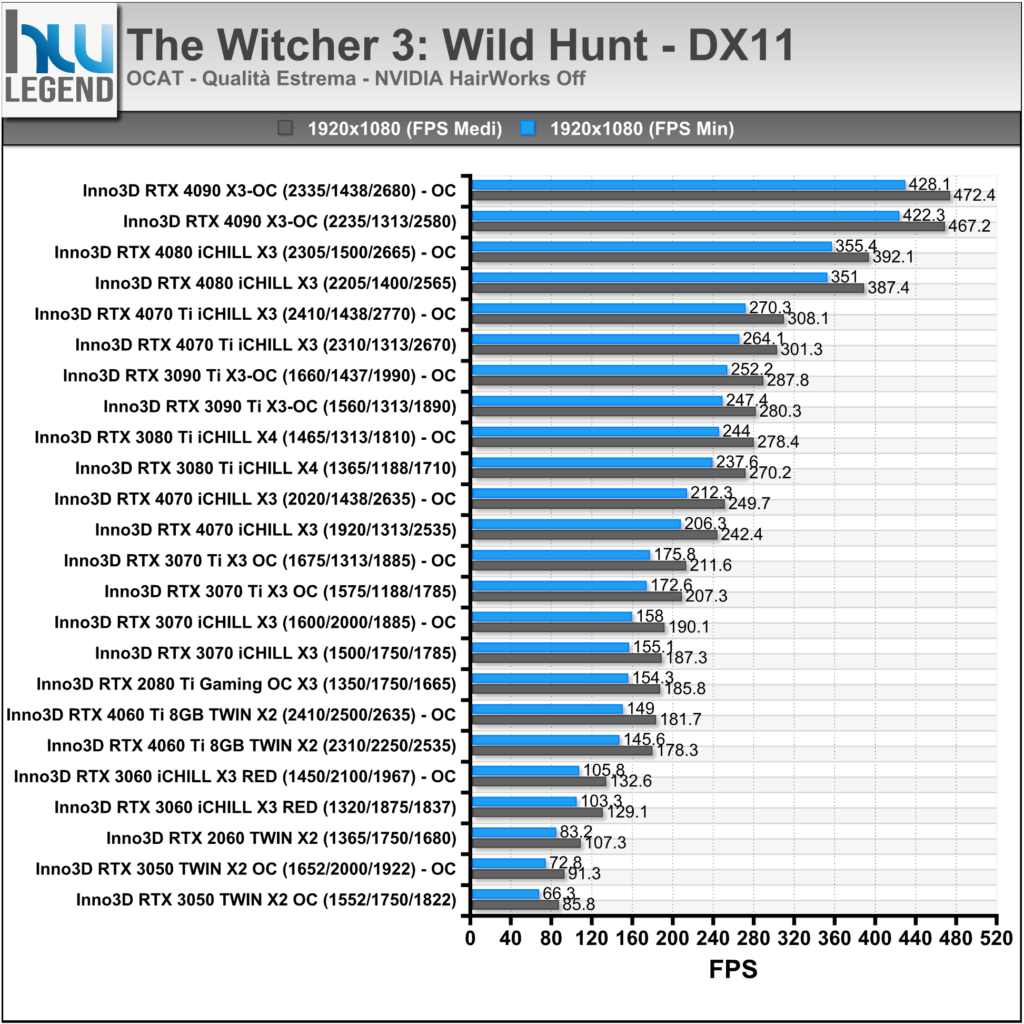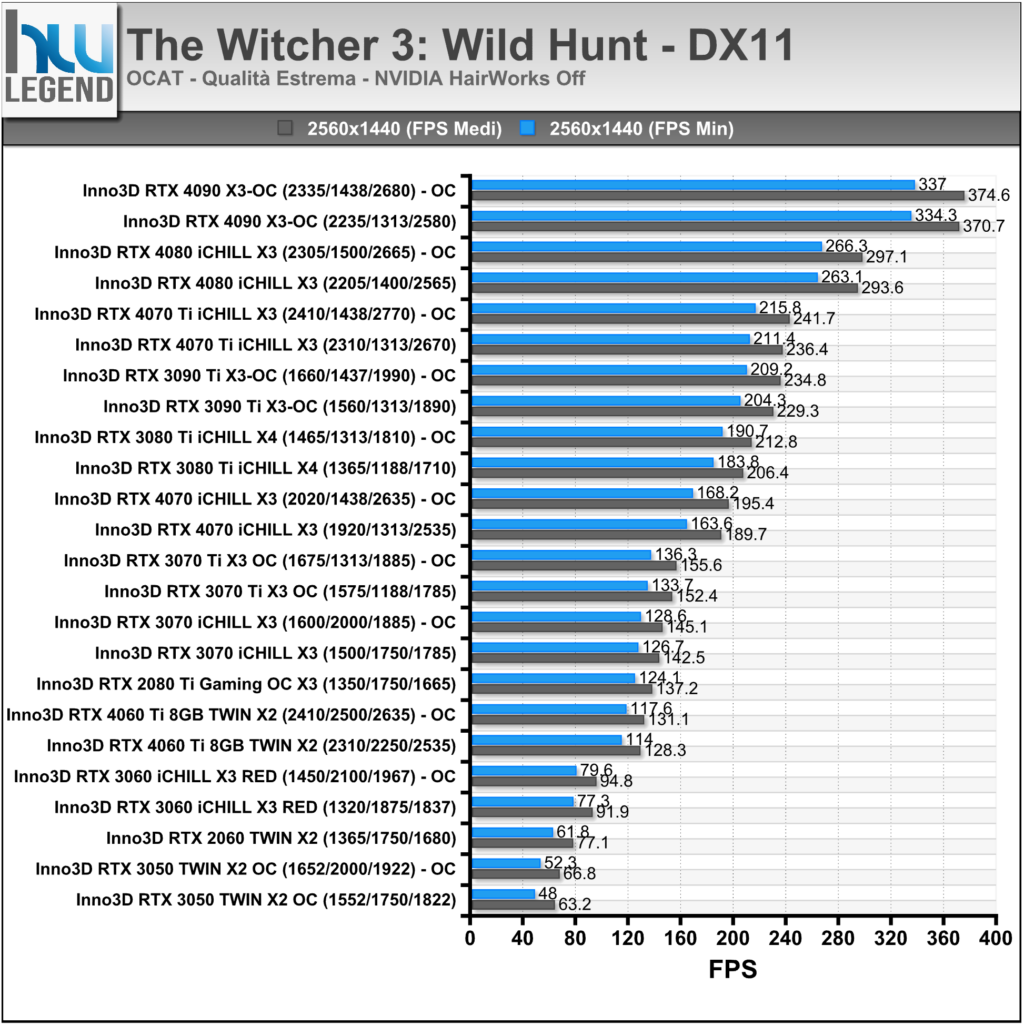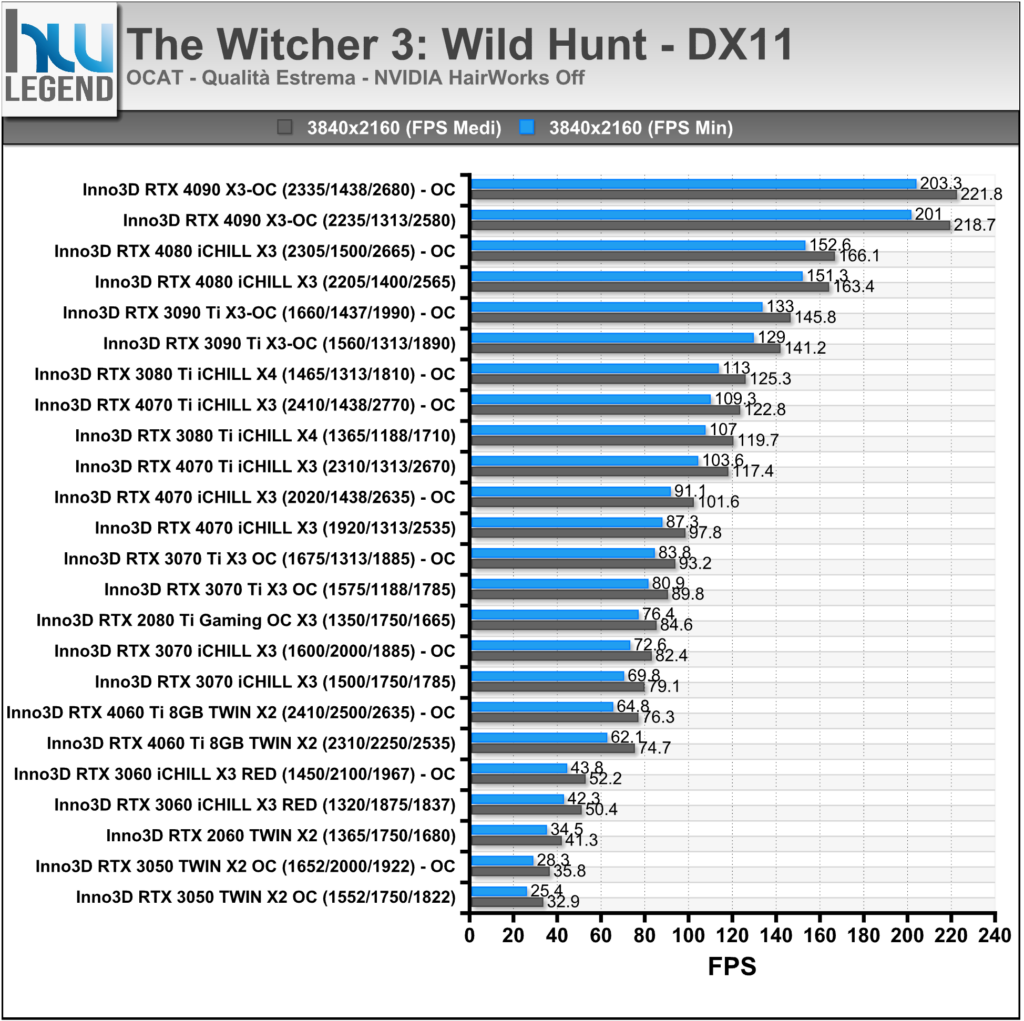 NOTA: Per la misurazione degli FPS abbiamo utilizzato l'ultima versione disponibile del software OCAT, liberamente scaricabile a questo indirizzo e capace di registrare correttamente il framerate indipendentemente dalle API in uso.