Sistema di Prova e Metodologia di Test

Per il sistema di prova ci siamo avvalsi di una scheda madre dotata del recente chipset AMD X670E, prodotta da BIOSTAR. In particolare è stato scelto il modello X670E Valkyrie, opportunamente aggiornato con l'ultimo BIOS ufficiale rilasciato (A06).
Come processore è stato scelto il modello di punta AMD appartenente alla recente famiglia Raphael, precisamente il Ryzen 9 7950X 16C/32T, mantenuto entro le specifiche del produttore e con tecnologia Precision Boost Overdrive attivata.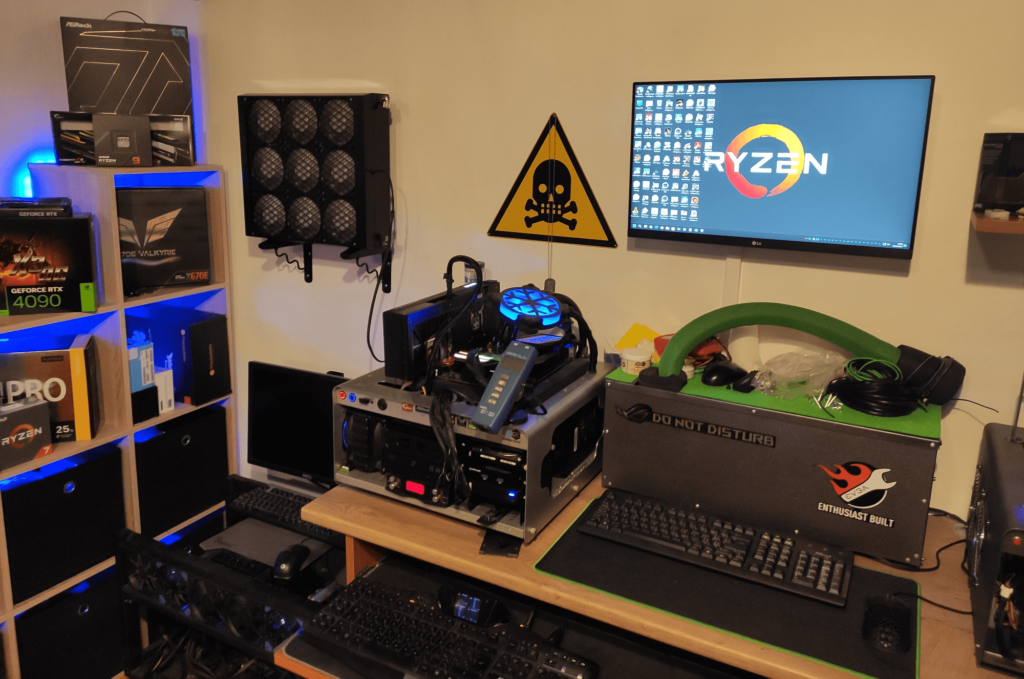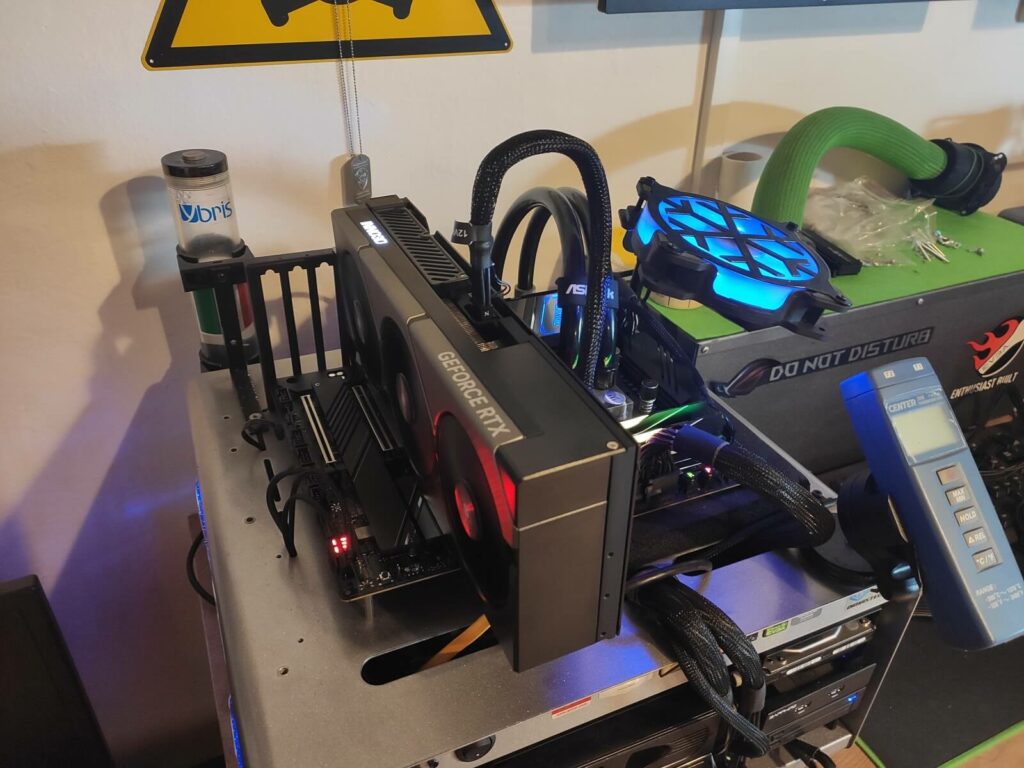 Per il comparto memorie la scelta è ricaduta su un kit DDR5 a bassa latenza prodotto da G.Skill da 32GB di capacità assoluta e pieno supporto Dual-Channel, nello specifico il modello Trident Z5 Neo RGB F5-6000J3038F16GX2-TZ5NR. Sia la frequenza e sia le latenze sono state mantenute entro le specifiche del produttore, limitandosi ad abilitare unicamente il profilo EXPO (EXtended Profiles for Overclocking) espressamente dedicato alla recente piattaforma mainstream di AMD.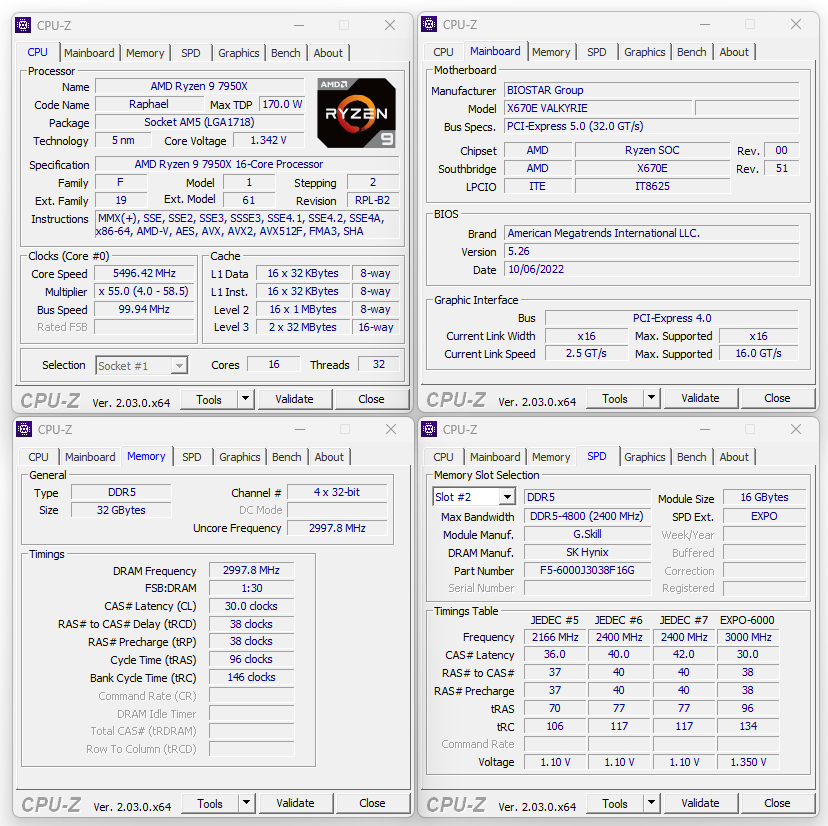 Nella tabella che segue vi mostriamo il sistema di prova utilizzato per i test di questa nuova unità disco esterna: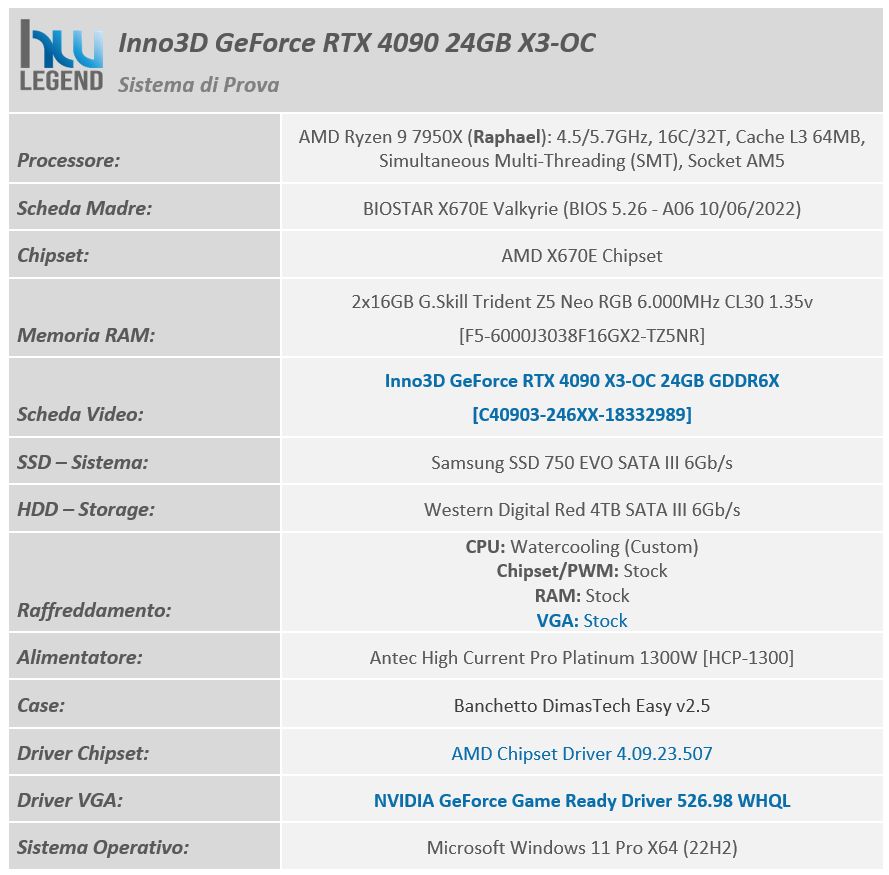 Il sistema operativo, Microsoft Windows 11 Pro X64, è da intendersi privo di qualsiasi ottimizzazione particolare, ma comprensivo di tutti gli aggiornamenti rilasciati fino al giorno della stesura di questo articolo (Versione 22H2 – build 22261.819).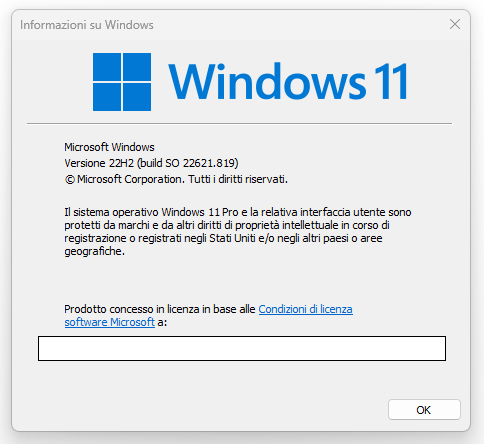 Le nostre prove sono state condotte con l'intento di verificare il livello prestazionale della nuovissima INNO3D GeForce RTX 4090 24GB X3-OC, ponendola non soltanto a diretto confronto con diverse soluzioni grafiche precedentemente testate in condizioni operative similari, ma soprattutto con la soluzione di riferimento basata su processore grafico GA102 "Full", ovvero con l'ottima INNO3D GeForce RTX 3090 Ti X3-OC.
Per meglio osservare le potenzialità offerte dalla nuova scheda grafica di INNO3D abbiamo condotto le nostre prove basandoci su due differenti livelli d'impostazione, preventivamente testati al fine di non incorrere in problemi causati dall'instabilità:
Default: INNO3D GeForce RTX 4090 24GB X3-OC / Frequenze GPU/Boost/Memorie pari a 2.235MHz/2.580MHz/1.313MHz (21.0Gbps effettivi) / Power Limit 100% (450W) / Gestione Ventole Automatica;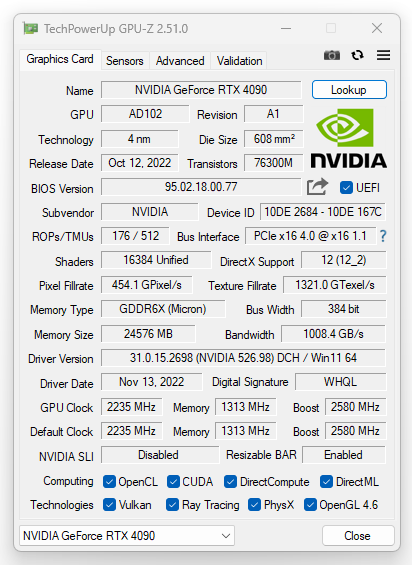 OC-Daily: INNO3D GeForce RTX 4090 24GB X3-OC / Frequenze GPU/Boost/Memorie pari a 2.335MHz/2.680MHz/1.438MHz (23.0Gbps effettivi) / Power Limit 100% (450W) / Gestione Ventole Automatica;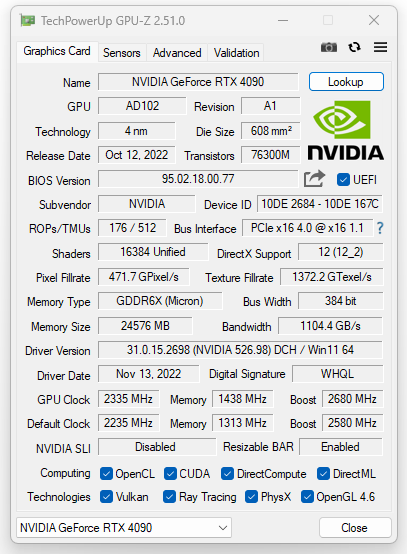 Tutti i settaggi sono stati effettuati con l'ultima versione disponibile del software proprietario TuneIT di INNO3D. I driver utilizzati, come possiamo osservare dagli screen sopra riportati, sono gli ultimi NVIDIA Game Ready 526.98, provvisti di certificazione WHQL.
Queste le applicazioni interessate, suddivise in due tipologie differenti:
---
Benchmark Sintetici
---
DX11: 3DMark 11 Advanced Edition v1.0.179;
DX11-DX12-DXR: 3DMark Advanced Edition v2.25.8049;
DX11: Unigine Heaven Benchmark v4.0;
DX11: Unigine2 Superposition Benchmark v1.1;
VR: VRMark Advanced Edition v1.3.2020;
GPGPU: V-Ray Benchmark 1.0.8 64bit;
GPGPU: V-Ray Benchmark 5.02.01 64bit;
GPGPU: Indigo Benchmark 4.0.64 64bit;
GPGPU: Blender Benchmark 3.3.0 64bit.
---
Giochi
---
DX12: Assassin's Creed Valhalla;
DX12: Cyberpunk 2077;
DX12: DiRT 5;
DX12: F1 2022;
DX12: Far Cry 6;
DX12: Forza Horizon 5;
DX12: Gears 5;
DX12: Hitman 3;
DX12: Horizon Zero Dawn;
DX12: Metro Exodus;
DX12: Shadow of the Tomb Raider;
DX12: Watch Dogs: Legion;
Vulkan: Red Dead Redemption 2;
Vulkan: Wolfenstein YoungBlood;
DX11: The Witcher 3 Wild Hunt.
---
Andiamo ad osservare i risultati ottenuti.