---
be quiet!, produttore tedesco di componenti per PC di alta qualità, svela che tutti i suoi dissipatori per CPU, compatibili con AM4 con montaggio dall'alto, risultano compatibili con il nuovo socket AM5 di AMD, compatibile con i processori Ryzen 7000.
Grazie agli sforzi di AMD per mantenere le stesse dimensioni tra i socket AM4 e AM5, non è necessario un kit di conversione. I modelli top di gamma come il Ryzen 9 7950X e Ryzen 9 7900X, richiedono una soluzione di raffreddamento ad alte prestazioni, come il dissipatore ad acqua be quiet! Silent Loop 2 da 360 mm o Silent Loop 2 da 280 mm.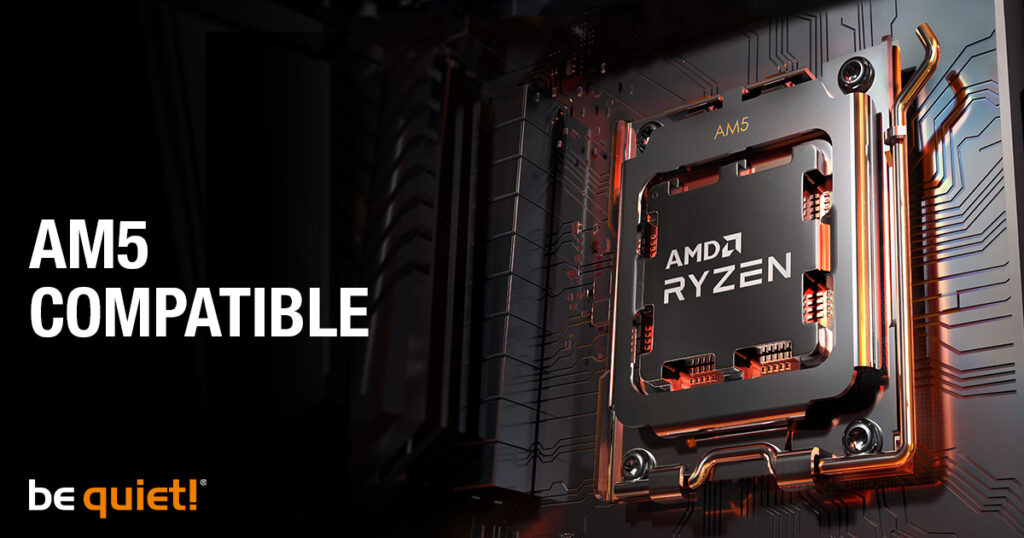 Per i Ryzen 7 7700X e Ryzen 5 7600X, be quiet! consiglia qualsiasi dissipatore ad acqua o ad aria, compatibile con AM5, ad eccezione dei modelli Pure Rock Slim 2 e Shadow Rock LP. Ricordiamo inoltre che le superfici di raffreddamento maggiori, lasciano maggior libertà all'overclocking e all'utilizzo in case con flussi d'aria limitato, quindi in caso di dubbio, lazienda consiglia agli utenti di optare per un dissipatore per CPU più grande. Riportiamo di seguito, l'elenco completo dei raffreddatori be quiet! consigliati per il socket AM5 comprende:
---
Dark Rock Pro 4;
Dark Rock 4;
Dark Rock TF 2;
Dark Rock Slim;
Shadow Rock 3;
Shadow Rock Slim 2;
Shadow Rock LP;
Pure Rock 2 FX;
Pure Rock 2;
Pure Rock Slim 2;
Silent Loop 2;
Pure Loop 2 FX;
Pure Loop.
---
HW Legend Staff
---