DX11: Middle-Earth Shadow of War

---
Middle-Earth: Shadow of War è un'action RPG, sequel di Middle-Earth: Shadow of Mordor, sviluppato da Monolith Productions e pubblicato da Warner Bros. Interactive Entertainment.
Il gioco è stato pubblicato per PC, PlayStation 4 e Xbox One il 10 ottobre 2017 e continua la narrazione del gioco precedente, basata sul legendarium di J. R. R. Tolkien e impostata tra gli eventi de Lo Hobbit e Il Signore degli Anelli.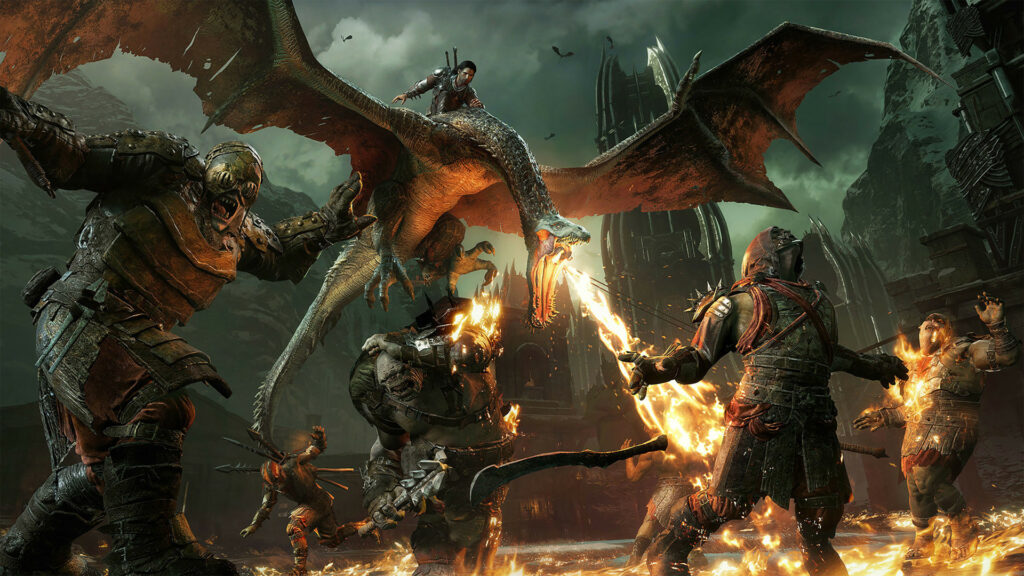 Come il suo predecessore, il gioco prende anche ispirazione dagli adattamenti cinematografici del regista Peter Jackson Lo Hobbit e Il Signore degli Anelli. Il giocatore prosegue la storia del ramingo Talion e lo spirito del Signore elfico Celebrimbor, che condivide il corpo di Talion, di come essi forgiano un nuovo Anello del Potere per creare un esercito e combattere contro Sauron.
Il gioco si basa sul "sistema Nemesis" introdotto nell'Ombra di Mordor, permettendo a Talion di guadagnare seguaci di diverse razze della Terra di Mezzo, tra cui orchi e troll e pianificare strategie complesse usando questi per completare le missioni. I test sono stati condotti con il benchmark integrato usando i seguenti settaggi: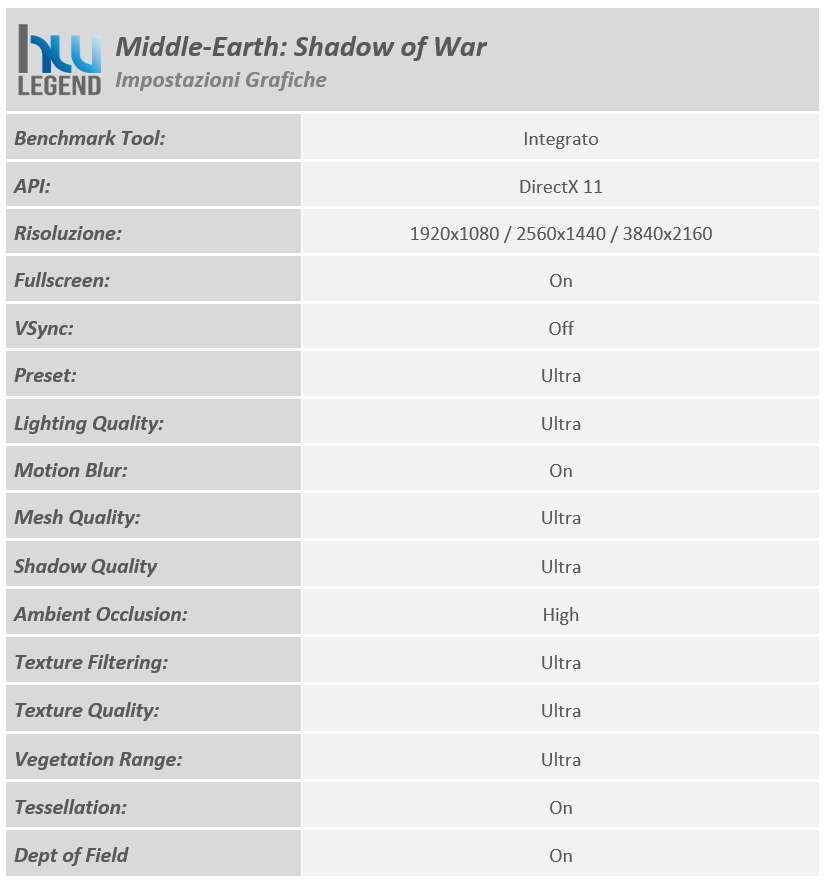 ---