Vulkan: Wolfenstein II The New Colossus

---
Vulkan: Wolfenstein II The New Colossus
---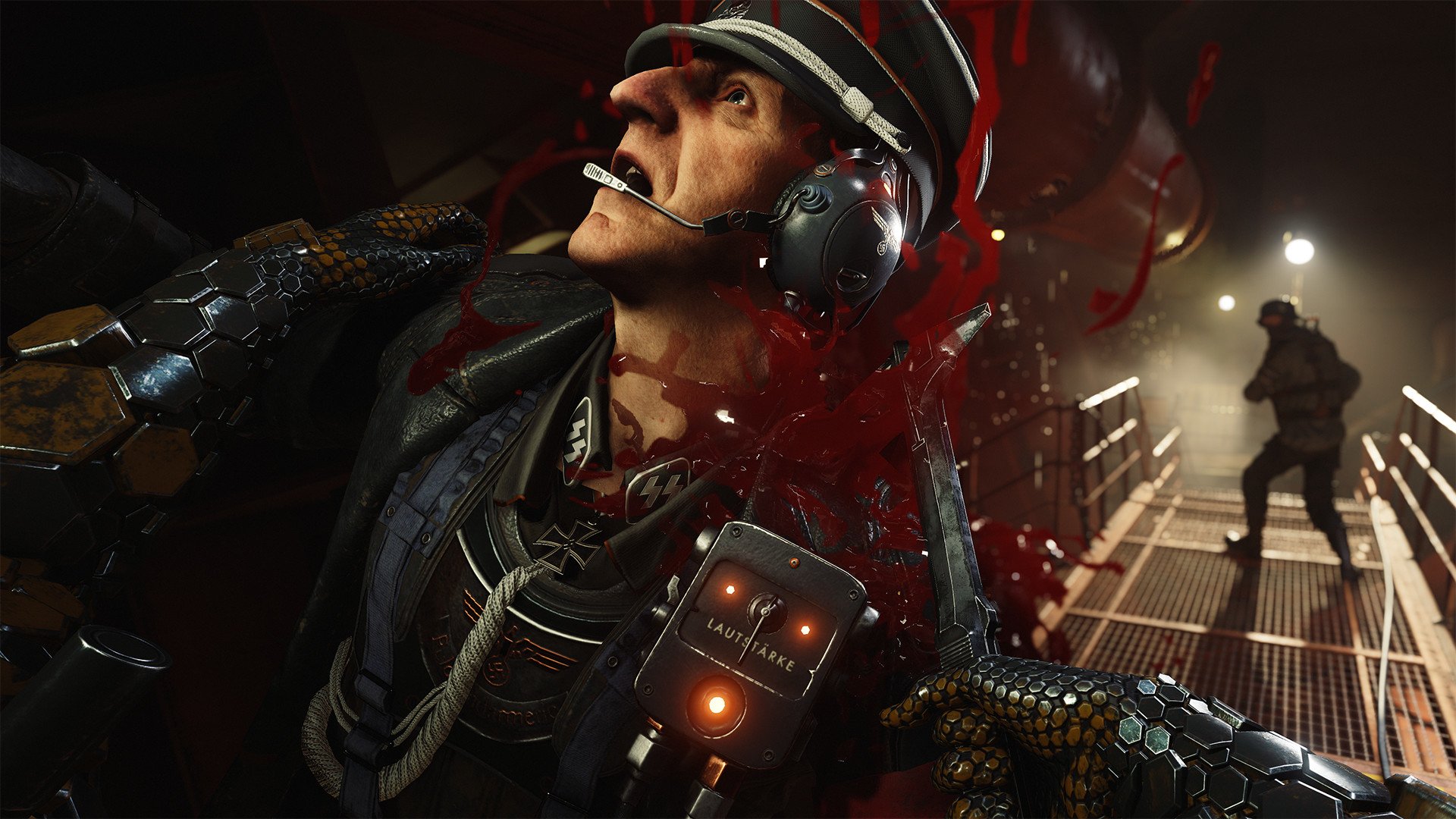 Wolfenstein II: The New Colossus è uno sparatutto in prima persona di genere fantastorico-horror sviluppato da MachineGames e pubblicato da Bethesda Softworks nell'ottobre del 2017. Dopo gli eventi di Wolfenstein: The New Order, il Circolo Kreisau recupera un ferito William Blazkowicz dalla fortezza di Deathshead prima di distruggerla con un cannone nucleare. Blazkowicz cade in un coma di 5 mesi e alcuni organi vengono rimossi per facilitare la sua sopravvivenza.
Mentre si riprende, durante la sua convalescenza a bordo del Martello di Eva (un U-boat nazista rubato comandato dal Circolo di Kreisau), viene rivelato che Anya, la sua amante, è incinta di due gemelli. L'U-boat è presto attaccato da Frau Engel, una sadica comandante nazista già apparsa nel prequel. Per quanto invalido e disorientato, nel disperato tentativo di salvare i suoi amici, Blazkowicz escogita un piano. I test sono stati condotti usando i seguenti settaggi: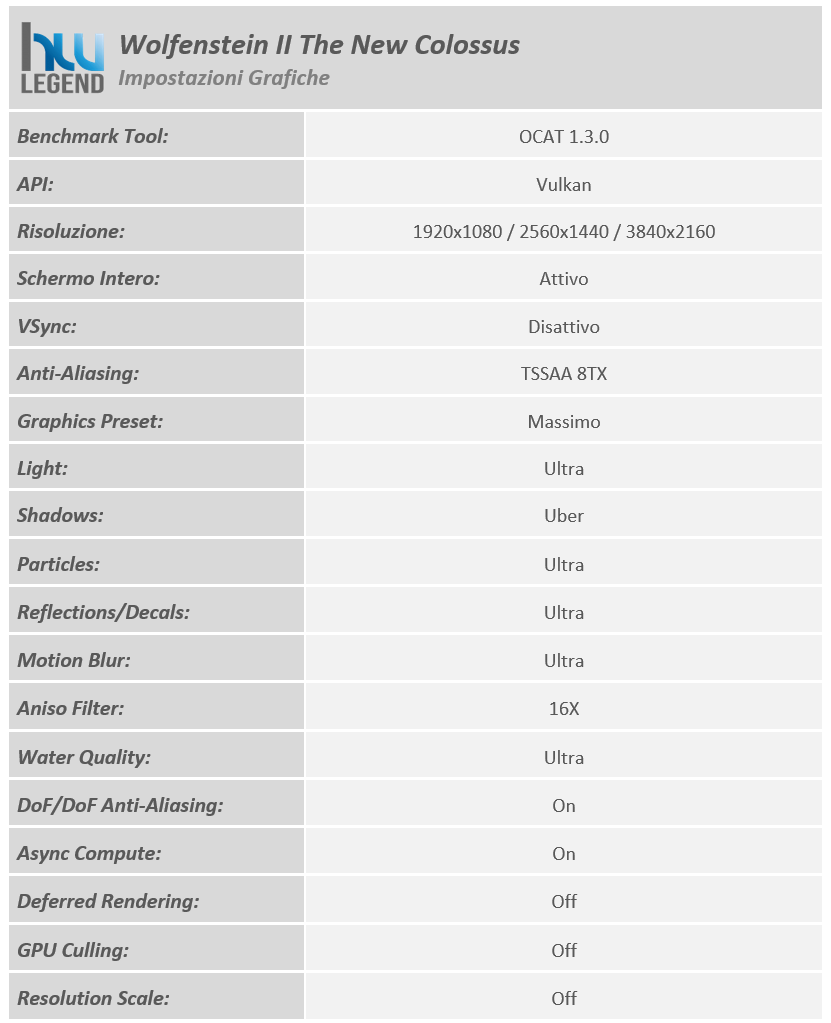 ---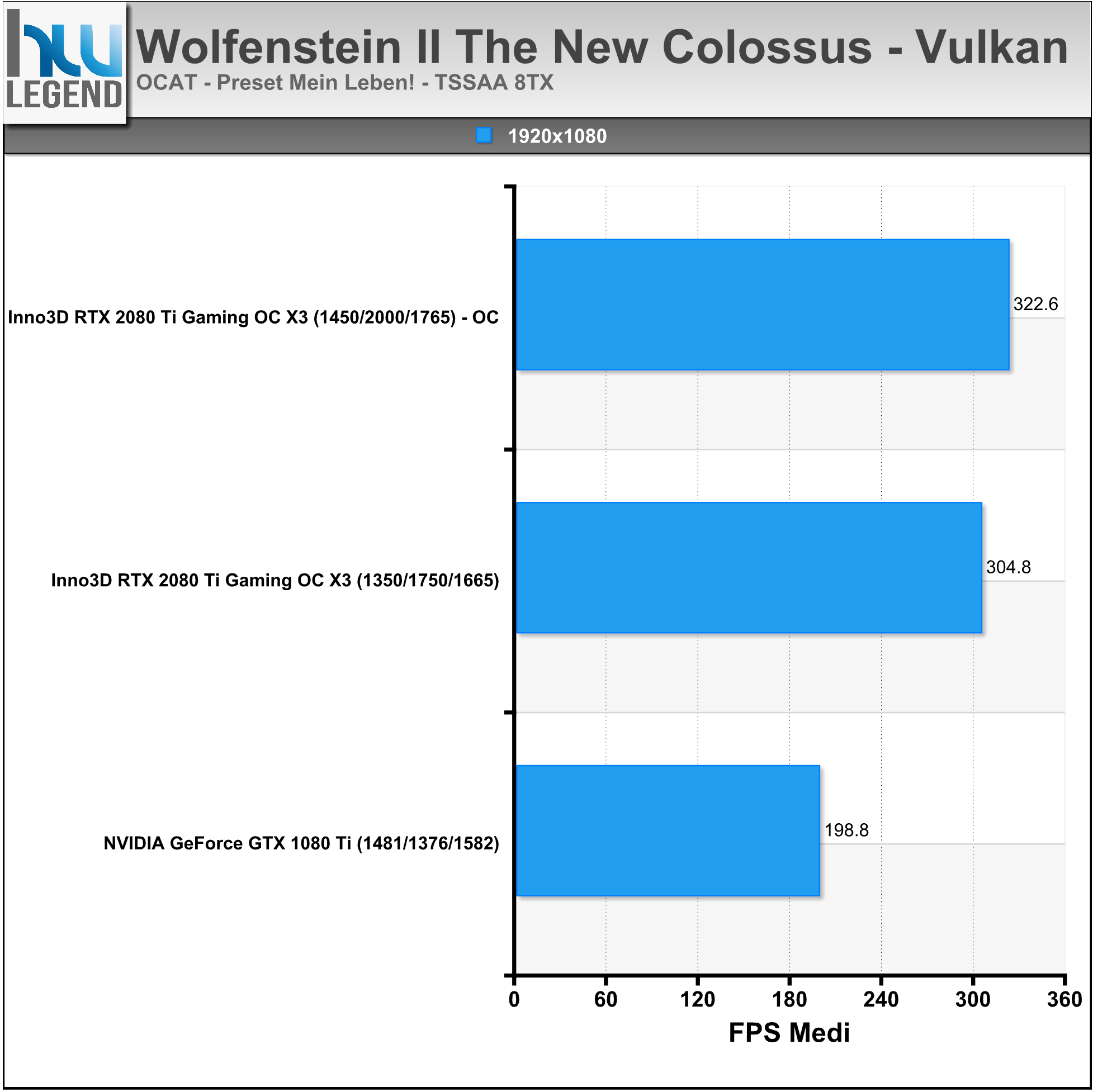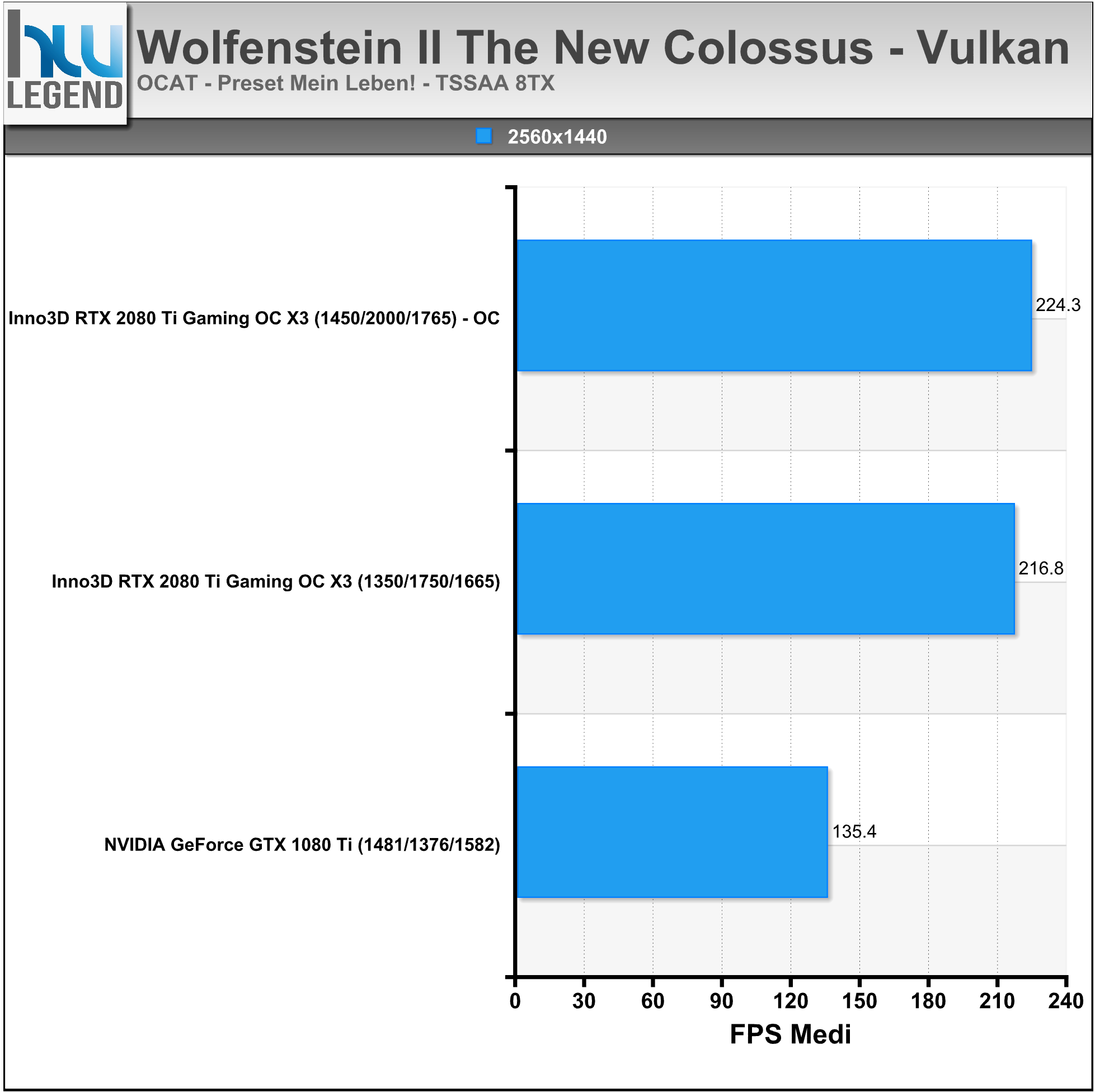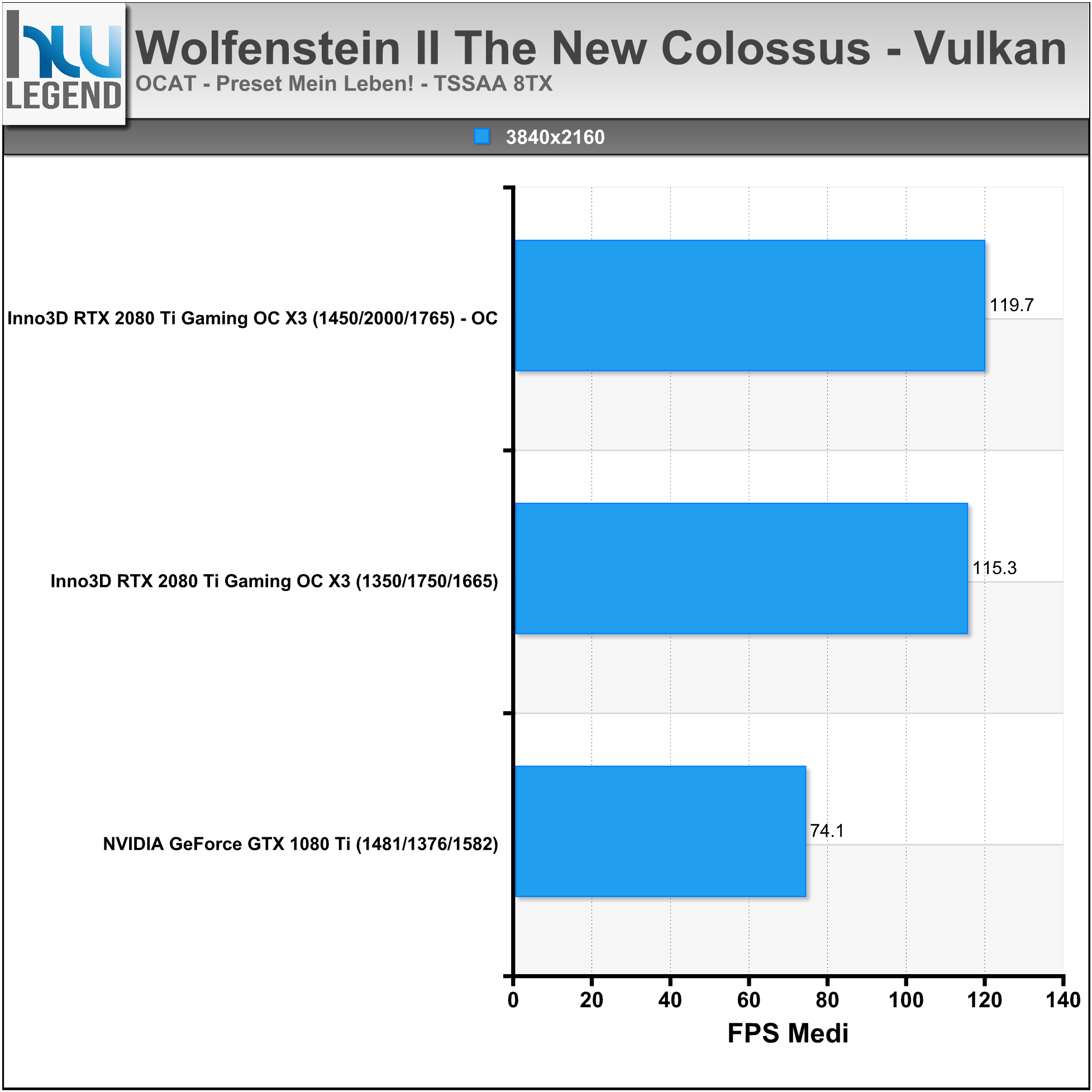 NOTA: Per la misurazione degli FPS abbiamo utilizzato l'ultima versione disponibile del software OCAT, liberamente scaricabile a questo indirizzo e capace di registrare correttamente il framerate indipendentemente dalle API in uso.