La nota azienda Alcatel-Lucent è lieta di annunciare nella giornata odierna della fresca nomina di Paola Pernigotti ad Head of Marketing del Sud Europa per i paesi Francia, Spagna, Portogallo, Italia, Grecia, Israele, Malta e Cipro.
---
COMUNICATO STAMPA:
---
Alcatel-Lucent nomina Paola Pernigotti Head of Marketing del Sud Europa della divisione Enterprise!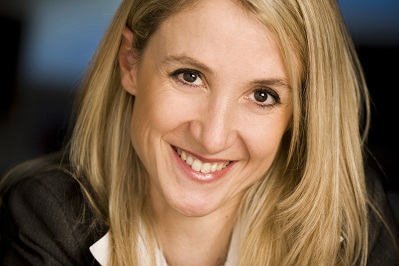 Milano, 13 febbraio 2012 — Alcatel-Lucent annuncia che Paola Pernigotti è stata nominata Head of Marketing del Sud Europa del gruppo Enterprise di Alcatel-Lucent, che comprende Francia, Spagna, Portogallo, Italia, Grecia, Israele, Malta e Cipro.
In questo nuovo ruolo Paola – che riporta direttamente a Pierre-Antoine Thiebaut, Vice President Marketing WorldWide di Alcatel-Lucent Enterprise – lavora a stretto contatto con i Regional Sales Leader per attuare nuove strategie di Marketing e coordinare i programmi, gli eventi, la comunicazione e le iniziative marketing in quest'area geografica.
Paola Pernigotti è entrata in Alcatel-Lucent nel 2007 a seguito della fusione tra Alcatel e Lucent, dove lavorava dal 2000, e ha maturato esperienze prima nell'area di prevendita, business development e di vendita, e poi dal 2005 come Marketing e Communication Manager.
In precedenza ha lavorato in CSELT (Telecom Italia) dal 1994 al 2000, occupandosi prima di infrastruttura di reti ottiche e poi di pianificazione di reti mobili, e in Reale Mutua Assicurazioni (1993-1994).
Classe 1968, sposata con 3 figli, Paola è laureata in Fisica all'Università di Torino, svolgendo la tesi presso il Fermi Accelerator Laboratory di Chicago. Nel 1995 ha conseguito il Master in Telecomunicazioni del Politecnico di Torino.
---
Fonte: Alcatel-Lucent Enterprise.
HW Legend Staff